UPCOMING EVENTS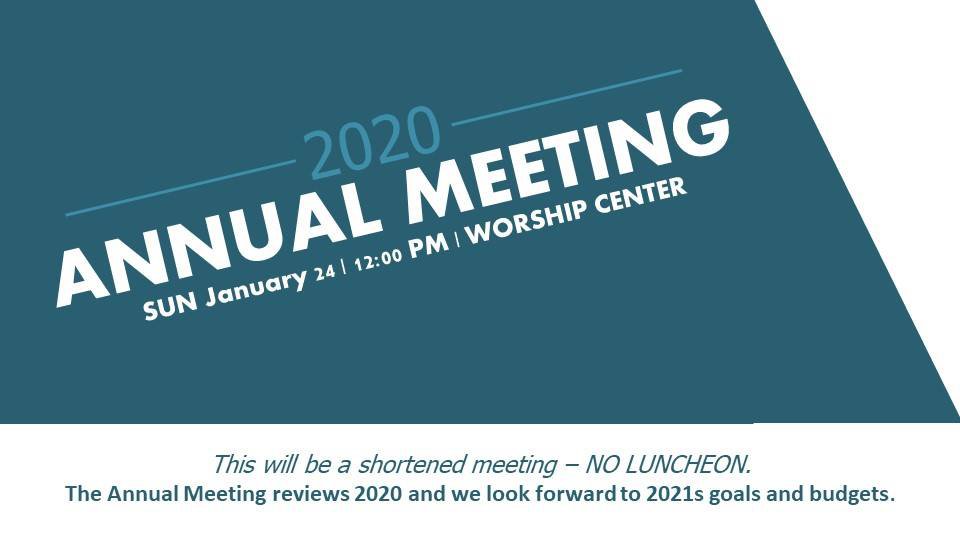 ANNUAL MEMBER MEETING | Jan 24 @ 12pm
We'll be holding our annual membership meeting on January 24th immediately following Sunday service. All members are welcome to attend. It will be a brief overview of the previous year. There will be no meal provided the syear.
INFO & UPDATES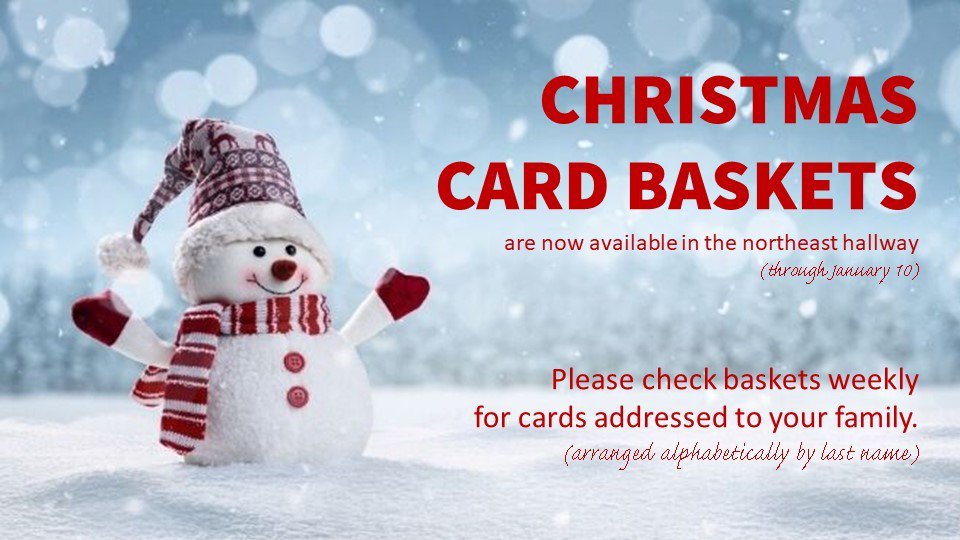 CHRISTMAS CARD BASKETS
We will be doing our annal Christmas Card exchange. There will be baskets located in the Northeast hallway. They will be marked with letters that represent the last names of people. Just drop off the cards in these baskets each. And, make sure to check if you have cards to take home.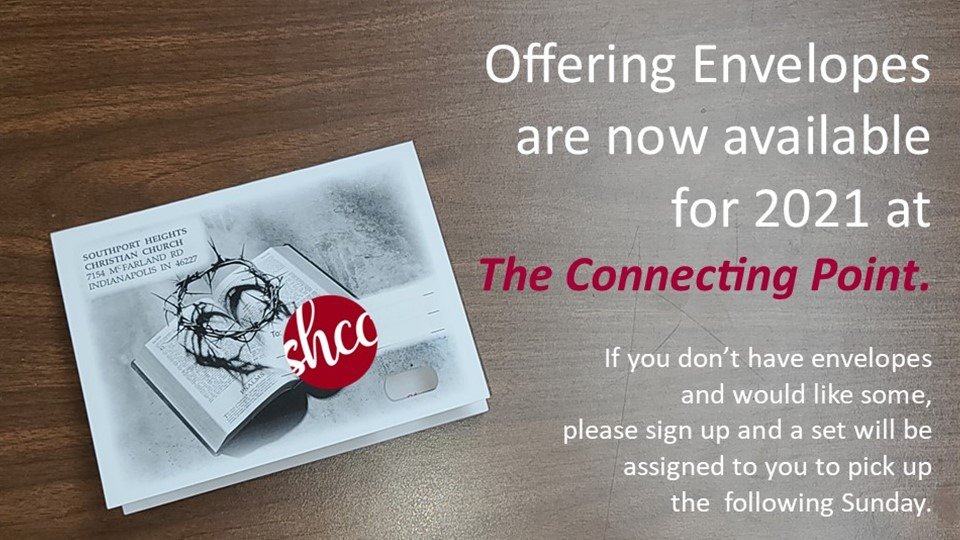 2020 OFFERING ENVELOPES
You can pick up your 2021 offering envelopes at the Connecting Point. If you don't have envelopes assigned to you, simply send a request to our office and you can pick them up the following week. Thank you!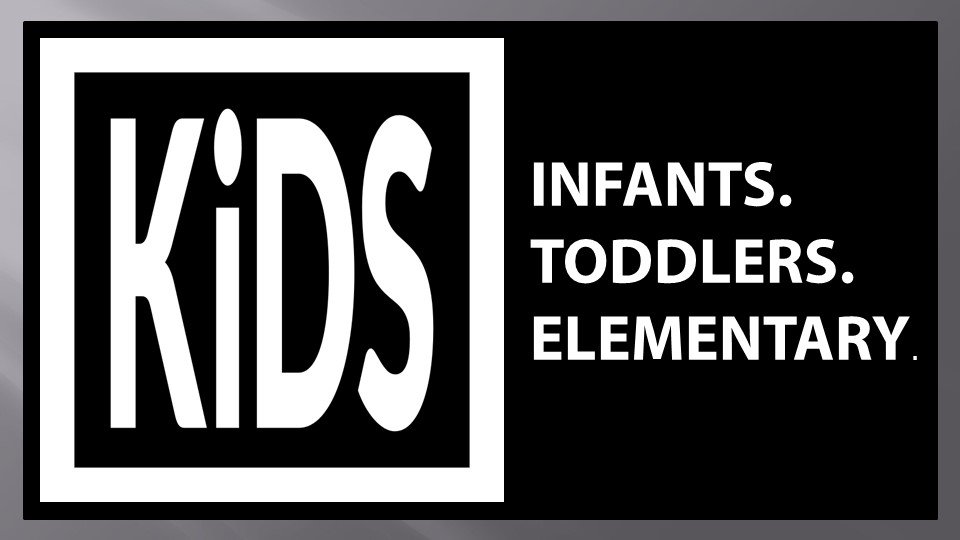 VOLUNTEER IN TRAINING
If you are going into the 7th or 8th grade this year, we want to invite you to join us as a Volunteer in Training during our Sunday morning KIDS program. You'll be helping to set a good example from the younger kids as well as assisting the leadership. If you are interested, just come to the Children's area and let one of the leaders know you'd like to volunteer!
If you are high school-aged or older, contact our Children's Leader, Josiah, to get more information.
CURRENT - Alternative Sunday Night Service
Calling all middle school, high school and young adults! We'd like to invite you to join us on Sunday evenings @ 7pm for CURRENT, our new alternative service. We are working on brainstorming together to develop this service, so come get in on the ground level! WARNING: There are a lot of "out of the box" ideas thrown around, so be prepared!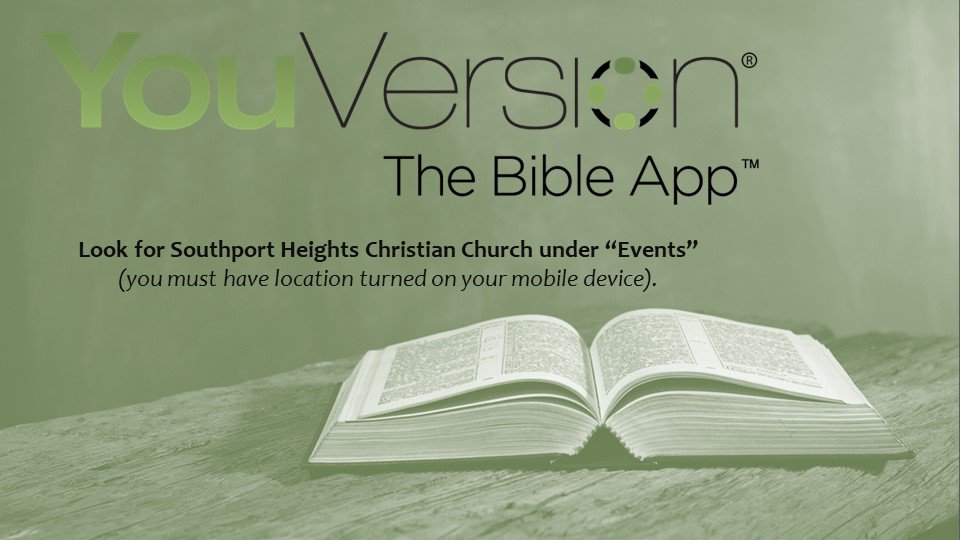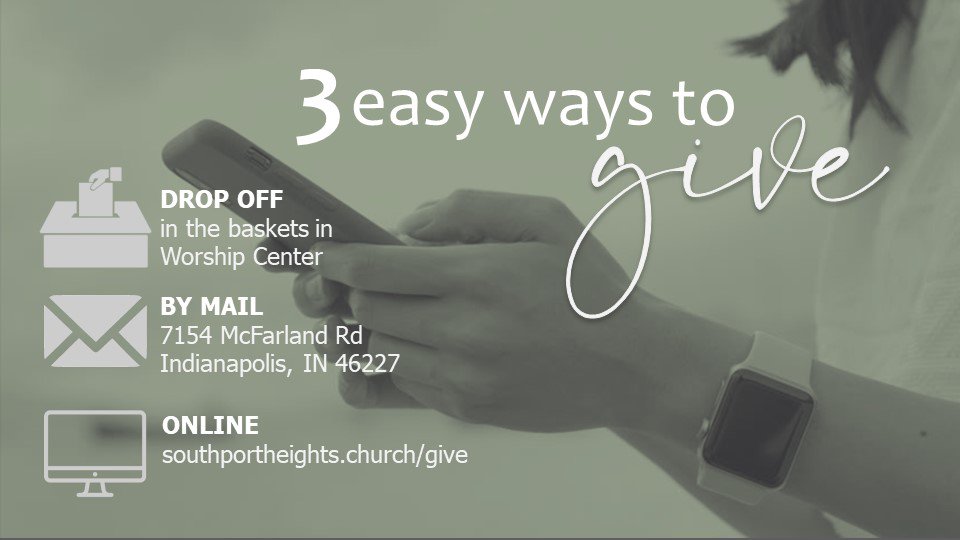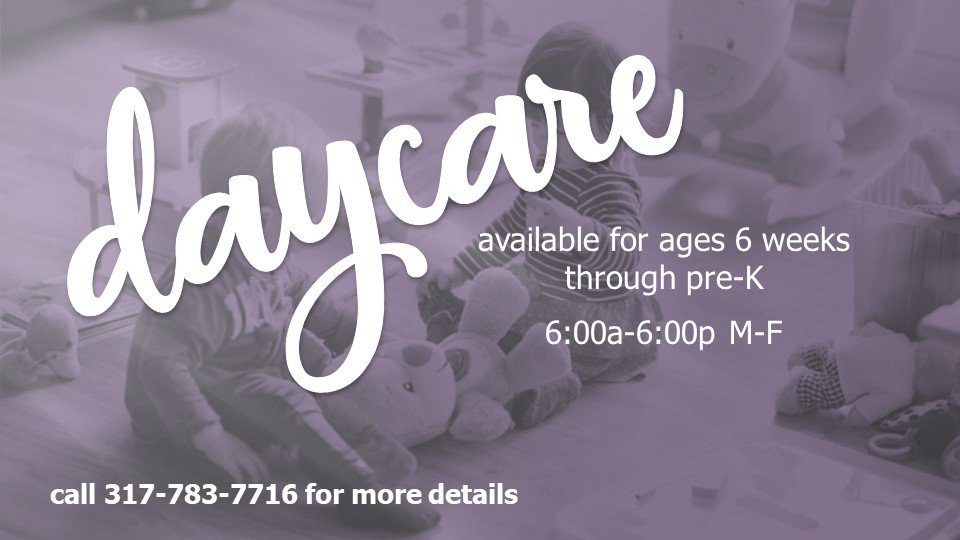 OUR DAYCARE MINISTRY
If you or someone you know is in need of quality, weekly daycare, then make sure to check out our daycare ministry. You can find more information by visiting our Daycare Page!